---
Putting $$ where your values are: 68% would shop at businesses that back LGBTQ equality
Data illustrates that consumers will buy more from brands that share their values. Consumers have a heightened expectation based on values, and if businesses are undeserving public values, they will lose equity with today's modern consumer.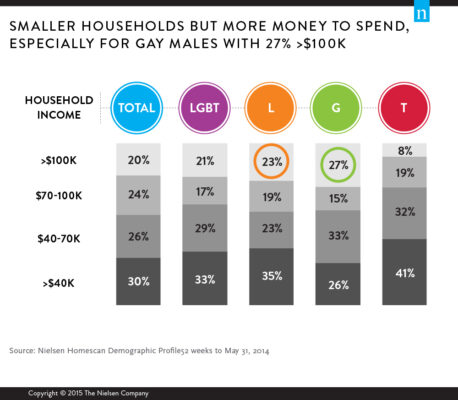 As the LGBTQ+ community grows, its buying power becomes stronger and stronger.
The purchasing power of the LGBTQ+ community in the US has been estimated at $917 billion in 2015, making the pink dollar the strongest among minority groups in the US (which is 4 to 7% of the US population).
Meanwhile, the global purchasing power of the LGBTQ community is estimated at $3.7 trillion.
On the average, same-sex couples reportedly earn at least $7.200 more than straight couple. With only 20 percent of same-sex couples having children, you can see why gay couples are seen as dual-income-no-kids standard. Same-sex couples make and have more money, with fewer responsibilities on hand.
The LGBTQ+ community has a higher brand loyalty and are active in using their purchasing power with companies that have a positive presence with their community.
And by financially supporting LGBTQ+ advocacy and charity groups, the community can raise the power to defend itself.
(Source: Lesbian News)
Becoming a member of the Montgomery County LGBT Business Council places you in the hub of networking and marketing exposure in the community.  The Council encourages memberships from all who align with our Mission and are willing to sign The Pledge.  Whether you are an individual, a company or firm, and whether you are a member of the LGBT community or an ally, we welcome you.