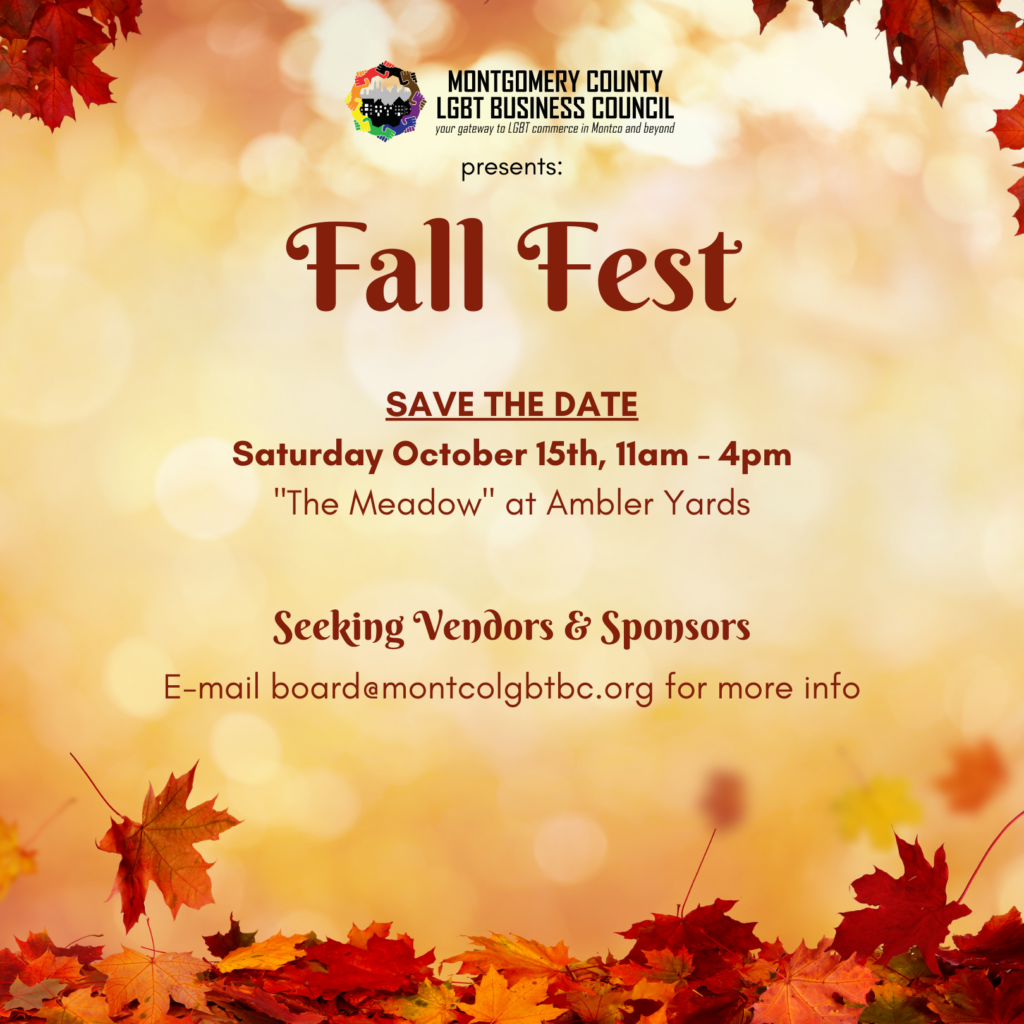 Hello prospective vendors. We are thrilled to have piqued your interest in having a presence at our Inaugural 2022 Fall Fest.
This event is going to be family-focused. Kid friendly vendors encouraged to, but all eligible vendors are welcome to apply.
Here is the basic info and requirement's for vendors. Please use the form below to submit. If you are not accepted, you payment will be refunded. If you live, work or do business in or with businesses in Montgomery County and support the LGBTQ+ community, you are eligible to apply as a vendor.
Deadline to Apply:
October 1st, 2022
Vendor fee:

$50
Must be member of council to be a vendor. Click here to become a member. (Vendor submissions will be checked for membership status. )

You must bring their own entire set up. No tables or chairs will be provided.

You must bring something to offer children for trick or treating. Healthy snacks and candy or giveaways are encouraged.

Incorporate the Fall/Halloween theme into your display / offerings.

This event is rain or shine. Canopies/tents preferred, not provided. 

No insurance required for non-food or drink vendors.

Must have insurance! Our event location requires all businesses to hold their own insurance.
(p.s. we'd love to display any open employment opportunities on our website. Send the job opening title and a brief description to board@montcolgbtbc.org. This will eventually be a paid feature, take advantage while it's free!)
Disclaimers
The Montco LGBT Business Council does not officially endorse specific politicians or businesses.
This event is ADA accessible.
Fall Fest 2022 Vendor Application